So there I am on the 6 the other night, going home, minding my own business, and I look next to me and see a few folded up scraps of a Newport 100's carton. Like so:

So, pick it up for whatever dumb reason and flip it over to reveal this!!

Holy shit!! What the fuck is this!?? Upon closer inspection I get the feeling that some one who is totally fucking nuts or high or a genius made this.Judge for yourself: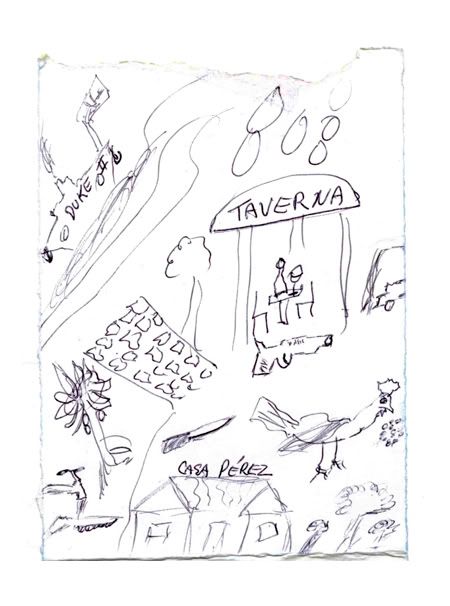 Casa Perez looks like the spot. Jasson, tell us about that? You got guns, knives, roosters, palm trees and rain. It can only be one place....
Dude is talking about a cement forest and how its alive and only the crazy are content there. Fucking amazing. I feel like that everyday.
You don't understand how this made my day.